Dental Entrepreneur Dentist Marketing
10 Tips For Creating A Successful Dental Marketing Campaign
Published by Dr. Bobby Grossi
Identify Your Target Audience
A key element of successful marketing is knowing and understanding your ideal patient. When creating a marketing plan, it's important to take the time to identify who your target audience is so that you can craft messaging that resonates with them.
Having an in-depth knowledge of who they are, where they come from, and what problems they need to be solved allows you to tailor your approach and provide the right solutions for them. Don't be afraid to get creative by mixing traditional methods such as print ads or advertising on radio or TV with digital methods such as SEO, email marketing, or even influencer partnerships. By taking the time to know your ideal patient, you will be able to create more compelling communications that generate the results your business needs to grow.
Utilize Several Different Channels
A multi-channel marketing approach is one of the best ways to get your message out there. By utilizing a combination of digital and traditional marketing channels, you can target a wider range of potential customers. Digital methods such as social media, website content, and email campaigns are often cost-effective and provide insight into what strategies work well for various audiences.
Traditional methods such as radio ads, outdoor signage, or print media can help create brand recognition with people outside of a typical demographic. When used together, leveraging both digital and traditional channels can be an effective way to reach your target audience and quickly spread your message.
Create a Powerful Online Presence
Your business's online presence is an integral part of how your brand is perceived and how effectively it can reach its target audience. To make sure that you build a strong web presence, make sure to invest in developing a professional website that reflects the quality of your products or services and is compelling to users.
You should also maintain active social media accounts on different platforms such as Facebook, Instagram, and Twitter – this will help keep your prospects informed about the latest updates relating to your business. Additionally, remember to claim your business listings on local directories; this will help improve visibility and generate more leads for your company. Taking the time to establish these factors will give your brand the edge it needs to stand out from the rest.
Offer Innovative and Interesting Content
Providing content that is both uniquely valuable and beneficial to current and prospective patients is a great way to gain their trust and build loyalty. Content such as blogs, videos, and other educational materials can help you drive traffic to your practice by giving visitors something tangible of value.
By offering useful insights, tutorials, case studies, or success stories, you are demonstrating your expertise on a particular subject which can reassure potential patients of the quality of care they will receive should they choose to utilize your services.
Creating content empowers existing patients to manage their health journey as part of an ongoing patient-clinician relationship – an invaluable investment into the long-term success of your practice.
Use Patient Recommendations and Reviews
Word-of-mouth is still one of the most powerful forms of marketing out there. As a healthcare provider, you should take advantage of patient reviews and referrals to increase visibility for your practice. Utilizing patient reviews not only increases your online presence, but it will also demonstrate trust from other potential customers. A simple suggestion to encourage these types of reviews is to politely ask you're satisfied patients if they wouldn't mind writing a review or referring people they know to your practice. Not only will it help potential customers feel more comfortable about choosing your practice over others, but it can also create a positive cycle for existing patients that refer friends and family members- providing them with loyalty discounts on their next visit.
Use Email Marketing as a Tool
Email marketing is an excellent way to create lasting connections with clients and patients, keeping your practice at the forefront of their minds when they need medical services. Through regular newsletters and promotional emails, you can share the latest news in medicine and the health issues pertinent to your practice, as well as special offers and events held by your business.
Staying connected in this way keeps potential leads informed of what's happening at your practice, even if they're not actively looking for services. Leverage email marketing today to cultivate relationships that can be beneficial both now and in the future!
Collaborate with Nearby Business
Partnering up with other local businesses is an effective way to boost the visibility of your business as well as increase its reach. For example, if you run a restaurant and have partnered with a nearby grocery store that supplies fresh produce, then both of your businesses can benefit from the expanded presence in the marketplace.
Customers will be more likely to buy from you thanks to the convenience of having everything they need in one place. In addition, partnering with other local businesses allows you to exchange your expertise and receive valuable recommendations on how best to market and grow your business. Whether it's a joint project or just sharing skillsets, working together can open up new possibilities for both parties involved.
Monitor and Measure Success
Keeping track of the performance of your marketing campaigns is essential to maximizing their effectiveness. With technological advancements and sophisticated analytics tools, monitoring efficiency and success has become easier than ever. For example, tracking which ads are clicked on, how many times a website page is visited, and who is interacting with specific content can all be achieved with various reporting and data analysis programs.
Knowing these metrics allows you to adjust future campaigns for better results. Understanding what strategies are successful and which need refinement allows businesses to maximize the impact of their marketing efforts.
Keep up to Date on Market Trends and Modifications
To be successful in any industry, staying up to date on the latest trends and changes is paramount. This means actively monitoring what's going on in your industry sector as well as keeping an eye out for changes and issues that could lead to new opportunities or challenges.
Doing so can be a great way to stay one step ahead of your competitors, manage risks effectively, anticipate customer needs better, and drive innovation. Knowing which strategies are working well helps you allocate resources correctly and form smarter marketing decisions, plus it gives you ideas for potential product launches and investments that could help further boost your competitive edge. Staying on top of industry trends is therefore a crucial part of being competitive and ensuring the success of your business.
Fund for SEO
Investing in SEO is a great way to increase visibility for your website and content. In today's digital world, having quality search engine optimization is essential to stand out and attract customers. You want potential patients to be able to find you easily online when they are looking for the services or products you offer.
SEO optimization not only gives your website the best chance of ranking yet higher in search engine results pages (SERPs), but it also helps refine and customize the user experience – making it easier and faster for customers to find exactly what they need on your website. In short, investing in SEO can pay off with better visibility, more leads, and ultimately more business.
Identify and understand your target audience, use multi-channel marketing, create a powerful online presence, offer innovative and interesting content, and claim business listings on local directories. Providing content that is both valuable and beneficial to current and prospective patients is a great way to gain trust and build loyalty. Use patient recommendations and reviews to increase visibility and demonstrate trust, and use email marketing to create lasting connections with clients and patients. Pairing up with other local businesses is an effective way to increase visibility and reach, exchange expertise, and monitor success. Staying up to date on market trends and modifications is essential to stay competitive and ensuring success.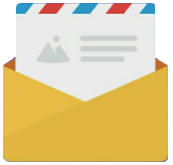 Newsletter
Join our newsletter to get secret tips directly in your inbox!
*We Hate Spam!