Dental Entrepreneur Dentist Marketing
The Science of Orthodontics: Breaking Down the Latest Technologies and Techniques
Published by Dr. Bobby Grossi
Orthodontics plays an important role in dentistry, especially in the realm of fixing malocclusion – aka bad bites. There is a small but growing thought paradigm that with softer more processed foods being consumed more than healthy harder food such as carrots, apples, and such, that bad bites and facial structure is a growing concern. Since we are in the vocation of helping people, especially with oral health and how it can be life changing to have straight teeth and a good bite, I want to share some of the latest technologies in orthodontics.
Digital Orthodontics
None of you should be surprised to see something digital on this list. The imaging technology for precise measurements is impeccable and leads to better results. Additionally, the capability to 3D print custom orthodontic appliances means that our ideas for tools can be made a reality very quickly and innovation in the industry can spread which is great for dentists and patients. Finally, one of the great applications for virtual and augmented reality is the ability to visually illustrate in real time all the technical stuff we tell our patients. This leads to calm patients, more accessibility for remote locations, and an opportunity as an dental professional to visualize more complex problems.
Self-Ligating Braces
Self-ligating braces are still made of metal wire like traditional braces; however, they do not require elastics or ties to hold them in place. The end result is fewer appointments, shorter treatment time, and the teeth move more naturally into place.
Lingual Braces
On traditional braces the brackets are on the outside (buccal) part of the teeth, however, lingual braces attach the brackets on the inside. The main advantage is that a person can wear them and they are almost invisible due to being hidden behind the teeth. The main disadvantage is that compared to traditional braces they are harder to clean because they are harder to access, and in some cases, they may cause more discomfort.
Clear Aligners
The biggest benefit of clear aligners is that they are nearly invisible, which is the opposite of traditional braces. On top of that, they are easy to remove which allows for a more complete clean of the aligners and teeth. The choice of clear aligners and traditional braces or bracket-based apparatus is dependent on the severity of the teeth misalignment. Traditional braces can fix more severe misalignments.
Orthodontic Appliances
Orthodontic appliances are a wide-ranging term that includes braces, but it also encompasses headgear and expanders with the main objective to obtain a more robust result such as jaw alignment. Headgear is typically worn partially outside the mouth and may be worn in conjunction with braces depending on the growth and structure of the jaw. As a result, these are more likely to be considered for growing children. Expanders, by contrast are placed inside the mouth to widen the upper jaw to correct a condition called crossbite, whereby the upper teeth are too narrow for the lower teeth. Whereas braces and aligners are focused on the alignment of teeth, the larger appliances such as headgear and expanders are focused on jaw structure.
Advances in Orthodontic Surgeries
One of the most overlooked scopes of work for dentists is the appearance of the face, particularly as it relates to the jaw, mouth, teeth, and the structure thereof. The different procedures available to correct more serious issues of alignment and structure of the jaw can have huge ramifications for someone's appearance. It can be life changing. As a result, the outcomes of orthodontic surgeries should be handled with care, pride, and compassion for the patient. A procedure such as orthognathic surgery whereby the jaw alignment is addressed can have a significant impact on a person's ability to eat, smile, and the structure of their face. Sometimes, by taking a surgical approach, it allows for greater vision of the problem, more direct and quicker remedies, and can be improve results in an emergency. Other types of surgeries could be things such as tooth removal, bone grafting, or soft tissue work on the gums.
How do you know what's right for your dental practice?
Whether you are a new dental practice, one that is struggling, or a dental office that is doing well, all of us face the same questions – how to best help our patients, and how do we remain relevant and profitable. Sometimes we just need to talk things out with an advisor, a businessperson, mentor, or coach. Even better, look for a dental business coach who knows exactly what it's like to run a successful dental practice.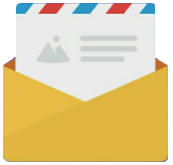 Newsletter
Join our newsletter to get secret tips directly in your inbox!
*We Hate Spam!